Secret Society Handshake
Event Navigation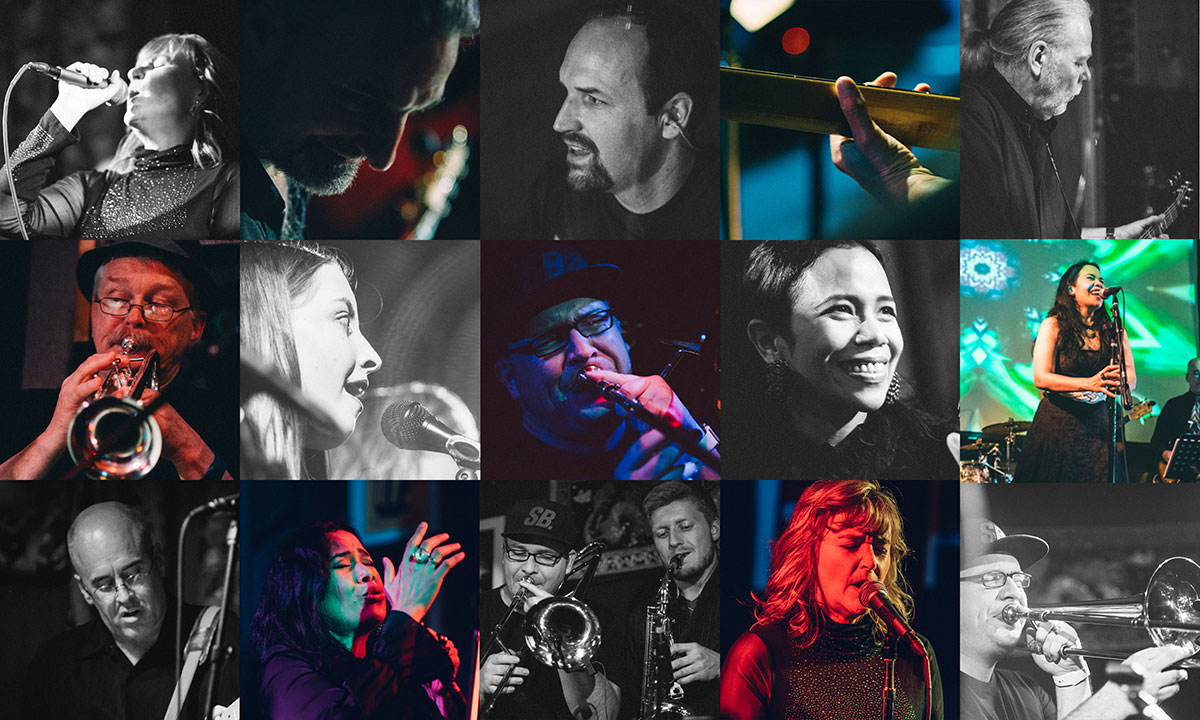 Started in Dunsmuir, CA in 2015 as a pet project by drummer Spencer Adkisson and trombonist Bryce Craig, Secret Society Handshake began simply as a way for the two friends to play the music they loved, and share it with their friends while showcasing the vocal abilities of Bryce's wife Ling Ling. They soon discovered a diverse pool of talented, like-minded musicians hiding in plain sight within the South Siskiyou County community; a secret society waiting to be uncovered. The 12-piece powerhouse funk and soul party machine that evolved from these humble beginnings has evolved into a jaw-dropping display of high-level musicianship and relentless expressions of ecstasy. Secret Society Handshake has followed their passion for music, and distilled the very best of well-known and beloved classics and infused them with more obscure contemporary gems to create a tapestry that stitches together energy and emotion into a seamless expression of the joys of life. Simply put, their music is a celebration.
Secret Society Handshake is led by the astounding, show-stopping, vocal abilities of lead singer Ling Ling Gepte, who spent over a decade as the "star of the show" on Carnival Cruise Lines, and for good reason. She is backed by the sweet and soulful vocals of Patti Miller and Bridget Shaw. The rhythm section is driven by the savvy and powerful bass-drums combination of Richard Lucas and Spencer Adkisson, and is supported by the versatile rhythm guitarist, Kirk Miller. Veteran jazz-funk master Scott Durbin adds to the rock-solid foundation on keys and trumpet, and embarks on epic solos that serve as counterpoint the lead guitarists Jim Stacey, whose soaring and wailing solos have become the signature of the band. Taking things to another dimension entirely, the horn section, led by "the man with the big trombone";  all-star-heavy-hitter Bryce Craig, who frequently steps out for energizing solos in the way that only the trombone can. Additionally, the horn section consists of trumpeter John Kessler, tenor saxophonist Blake Michaelson and alto saxophonist Alden Silber, all skilled musicians in their own right.
By bringing all of these element together with precision and taste, Secret Society Handshake has created a spectacle that appeals to a broad audience and leaves them sweaty, exhausted, and utterly fulfilled. If you are looking for an epic musical experience, or a good reason to get up and dance barefoot on the grass like nobody's watching, look no further than Secret Society Handshake!